Christie Wallace-Bergen
2020 Top Producer, Associate Broker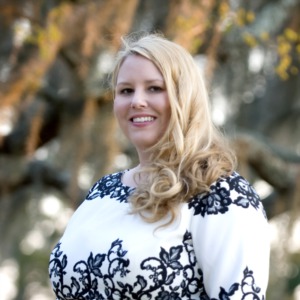 Originally from Hartsville, South Carolina and a graduate of Winthrop University, Christie moved to the Savannah area in 2005 to start a career as a Construction Manager. As a self-proclaimed "over achiever" she decided to simultaneously attend the Savannah College of Art and Design. In 2007, Christie finished her M.F.A in Historic Preservation. After 5 years in the construction industry and a downswing in the economy, she went into Property Management. In 2012 she obtained her Real Estate license and was ready to start a lifelong career, 'It was a natural progression into Real Estate, I had already learned how to build properties and manage them, the next step was to assist people in buying and selling property."

Christie is an active member of the Skidaway Island Methodist Church. She is also a member of the Savannah Board of Realtors, Georgia Association of Realtors and the National Association of Realtors. Her hobbies include golf, photography, traveling, and watching college football.
Testimonials
I have worked with Christie both as a buyer and seller. She is a good communicator and thorough. She recently found a buyer for my home. I have listed property with her as well and always had an excellent experience. I would happily recommend her.
Zillow© review from matthewjohns01
My husband and I looked for a home for months with another realtor and had no success. Christie Wallace Bergen found the perfect home for us literally within hours of hearing what we were looking for in a home. We purchased the very first home she showed us. The rest is history. She is knowledgeable, responsive, and moves fast. We are grateful.
Zillow© review from zuser20190405112740181
Christie was recommended to us by a friend of the family, and we are so thankful that we took their advice. We could not be more pleased with everything she did for us. She did a phenomenal job of listing and negotiating the sale of our home. Thank you so much Christie!!!
Zillow© review from Jason and Meredith McGee-Stroup
Christie is helping us find a rental property to invest in here in Savannah. She's a pleasure to work with and won't let us settle for anything less than perfect. It's nice to work with someone who truly has our best interest in mind.
Zillow© review from art76davis
Christie was amazing! I had an unusual situation in which I had to sell my home in Savannah while I was living aboard. Christie bent over backwards to help prepare my home for the sell. Not only did it sell at asking almost immediately she helped manage everything for me while I was overseas. I highly recommend her to anyone!
Zillow© review from qcq101
More Testimonials