Holley Powell
Compliance & Relocation Director/Associate Broker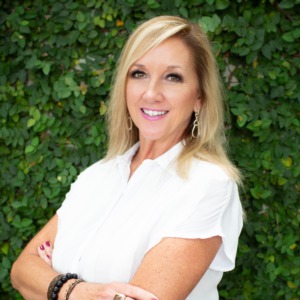 Holley began her real estate career in 2006 and has explored every facet of the business from leasing, office management and sales before gravitating to her role as the licensed assistant to the partners. Her positive attitude, industry experience and natural instincts as a nurturer have earned the trust and respect of both agents and clients.
Holley's attention to detail applies to all aspects of her role at Three Oaks Realty. A forever student, she is always learning and is quick to share her knowledge. For Holley, the details are what make exceptional experiences, and they are also what make every transaction different.
When she's not at the office dotting the I's and crossing the T's, she can be found at home pouring through her collection of interior design books or spending time with her husband and chocolate lab, Alex – most likely at the beach!
Testimonials
Holley is very knowledgeable and professional. She guided us along the way - keeping us in the loop. She's calming and we loved working with her. She's awesome! We'd use Holley again for all our real estate needs.
Review from In-house Customer Survey