Jennifer Lee Crumpton
Sales Associate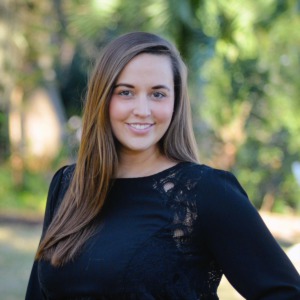 Originally from the small southern town of Tifton Georgia, Jennifer moved to Savannah in 2012 to attend Armstrong State University where she received a Bachelor of Arts in English Literature. Falling head over heels for the Hostess city & always embodying a strong passion for people, Jennifer began her career in real estate as an on-site agent for a local homebuilding company. Dedicated to the craft of providing excellent customer service, Jennifer understands how emotional the home building, buying, & selling processes can be; she prides herself on ardently aiding her clients throughout their individually specific & unique real estate needs. In 2018 she earned the "Rookie of the Year" award by the Sales and Marketing Council of Greater Savannah for an outstanding first year in the industry. 
​Jennifer is a member of the Women's Council of Realtors, the Sales & Marketing Council, the Distinguished Sales Society, the Young Council of Realtors, the Savannah Board of Realtors, & the National Association of Realtors. She holds the CSP designation (Certified New Home Sales Professional) & the MRP certification (Military Relocation Professional). 
 Never meeting a stranger, Jennifer loves to travel, meet new people, & learn more about different cultures. Besides spending time with family & friends, running & Baptiste yoga are two of her greatest passions outside of real estate.
Testimonials
The short of it: Jennifer is a clear leader and an upcoming star. A solid realtor in Savannah. Hire her for buying and selling. The long: We've held and transacted real estate for years now, and hired several realtors along the way across the country. In our books, Jennifer stands out among the top. She has the correct attitude, is very communicative, and will deftly tailor her advice to both first-timers as well as the experienced. If you're from out of state, she'll take the time to show you the different areas of Savannah and also give very honest video tours remotely. We'll hire her again.
Zillow© review from Tonya Chakrabarti
Jennifer helped us buy our first home as newlyweds and I cannot recommend her enough. She was patient, knowledgeable, and excited about helping us. Working with her made the process so painless and easy! We were able to find a house we absolutely love in a great neighborhood and she helped us get a great deal! It was such a joy to work with her. We not only found a new house but, a new friend, too! :)
Zillow© review from Katie Balch
I chose Jen to help sell my home over a couple different friends who are realtors, so I could keep things professional. By the end of the (quick & very successful) transaction I felt comfortable considering her a friend! She was very understanding of my specific needs from day one, but gave me space to make major decisions, while guiding me along with her extensive knowledge of the market, as well as the mindset of potenial buyers. Listing my home two weeks after giving birth, during a pandemic, could've been much more stressful, but Jen was so kind and helpful throughout the process, while getting me top dollar for my home. Overall, it was a great experience!
Zillow© review from wilsondesigngroupsav
Jennifer made the home buying process so easy! As first time home buyers, we didn't know what to expect but she made us feel very comfortable with everything and really took the time to explain all the details and clear up any confusion we had. We absolutely loved working with Jennifer and would highly recommend her as she is a wonderful realtor and even better person!
Zillow© review from randyfriess92
Awesome job from start to finish, always available no matter what time day or night,
had great resources available for seller projects which helped us immensely,
professional and pleasant guiding us through what can be a stressful process. I
would recommend Jennifer to anyone looking for an exceptional realtor.
Realtor.com© Review from Tony And Tina Quinn
More Testimonials