Jesse Valentine
Director of Operations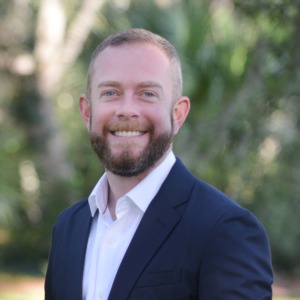 Jesse Valentine has been dedicated to customer care and satisfaction for 17 years; the past 7 of which have been spent working in the real estate industry ensuring that clients, agents, and brokers have a flawless experience. He currently works as office manager, Realtor, and assists in marketing design and implementation for Austin Hill Realty and is an alumnus of Penn State University.
Jesse was born and raised in the San Francisco Bay Area. After 27 years he decided to leave the geological diversity of Northern California for the city of 446 bridges, 90 neighborhoods, and 1 Dahntahn: Pittsburgh, Pennsylvania. As beautiful and culturally rich as Pittsburgh was, the harsh winters proved too much for his California sensibilities, so he packed up and moved to Savannah.​
Jesse's husband is active duty in the US Army and he is a Military Relocation Professional. He fully understands and is passionate about the very specific needs of military personnel and their families. Whether you are planning to sell when you PCS or hold the property as a rental, Jesse knows how to find you the perfect home.
As a former resident of the Victorian District and current resident of Habersham Woods Jesse is passionate about historic preservation and is a member of the Historic Savannah Foundation. He is also a member of the Telfair Museum that benefits the Telfair Academy, The Jepson Center, and the Owens-Thomas House. As much as Jesse enjoys the Historic Landmark District and other historic parts of the downtown area he also loves the many Mid-Century neighborhoods Savannah has to offer.
A self-professed food geek and music dork, Jesse is also doodle dad, a lover of film, and writing about himself in the third person. As a native of the Bay Area, he enjoys being close to the water again and tries to take advantage of the beautiful marshes, rivers and coastline of southeast Georgia.