Ken Keely
Sales Associate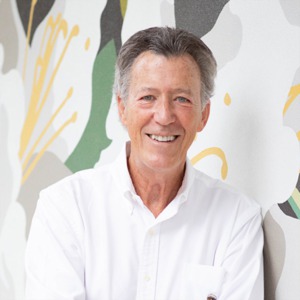 Ken and his wife Kim have lived in the historic district of Savannah on East Jones Street for over 20 years. He is a decorated Vietnam army veteran and prior to real estate he was in the corporate sector for 42 years as a National Sales Manager and VP of Sales for multi-million dollar corporations. Ken has been in real estate for the last four years successfully utilizing his high level sales, marketing and negotiation expertise working with both buyers and sellers within historic district, mid-town and coastal Savannah. He is widely recognized for his real estate expertise and passion for working with clients who are buying or selling properties in Savannah, the Islands and the Low Country.
Both Ken and his wife are very active in the Savannah community and cultural events like the Savannah Music Festival, Savannah Movie Festival and the Savannah Center for Blind and Low Vision. Being an avid golfer Ken is also very knowledgeable with all of the golfing communities in and around Savannah as well as the historic district, mid-town and islands areas.
If you are buying or selling a home and looking for a top notch, knowledgeable agent, call Ken and let him put his seasoned and professional sales, marketing skills to work for you.
Testimonials
We were impressed with Mr. Keely's abilities at negotiation and interpreting. He is a remarkable realtor and one we would seek again if needed. His enthusiasm and interest belie his skills as a realtor. We also utilized his behind-the-scenes skills to get the job done.
Zillow© Review from Client
As experienced sellers, we were looking for an agent who would meaningfully contribute to the sale of our last home. Ken kept us calm through an otherwise tumultuous transaction. His steady advice and patience were refreshing. We would gladly list with him again.
Zillow© Review from Kuhlman
Enjoyed working with Ken, his patience and professionalism through a stressful time made for a smooth and easy transition. Thanks for all your help Ken!!!!
Zillow© Review from Patricia A
I would highly recommend Ken Keely from Three Oaks Realty Co. without any reservation. He listed and sold our Savannah GA historic district condo in two days. He is completely knowledgeable of the current market and helped us establish the value of the unit at the right price for its location and condition. It was a unique pleasure to work with him. We live in Florida not Georgia and it was extremely easy to deal with him over the phone and internet.
Zillow© Review from Client
Not living in the Savannah area, the selection of a real estate professional to sell my late brother's condo seemed very daunting. Ken reached out to us and we decided to utilize him for the sell. We were very pleased. He not only brought professionalism and timeliness to the process but went out of his way to assist us - as we were in NC and got not be there always as needed. He made the entire process so easy. Thank you Ken for a job well done!!
Zillow© Review from Sindie S and Vickie M
More Testimonials