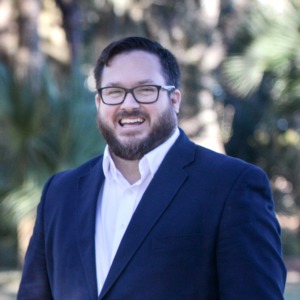 Growing up all over the world, Savannah is considered home for Patrick. After graduating high school at Costa Rica Academy in 1997, Patrick moved to the United States to earn his Bachelors of Fine Arts from University of South Carolina. Patrick moved to Savannah in 2002 and a few years later completed his Masters of Fine Arts from SCAD in graphic design. Patrick has worked in design, consumer management, digital marketing and social media for JCB Manufacturing for the last decade. When Patrick married Christie Wallace in 2014, he was always interested in real estate and loved to visit open houses and view properties. Christie and Patrick renovated their first home together in 2014, and he has become well-versed in house flipping, construction costs and positive return on investment. Patrick is an integral part of Team Christie; he works with both buyers and sellers to help them realize their dreams and potential in the real estate market.
Testimonials
He was very helpful, organized, responsive, and easy to work with. Helped us find a beautiful beach town house on Tybee Island. Was quick to answer questions or resolve problems. Always wore a mask and practiced good social distancing.
Zillow© review from Jackie
Very helpful, responsive, organized, and easy to work with
Realtor.com© Review from Jacqueline
Being new to Savannah, we needed someone to talk to us about the community,
help us weed through all the homes that would meet our requirements, and assure
us of our decision. Patrick did all three. We are very pleased with what Patrick did
for us and cannot wait to invite him to our first pool party.
Realtor.com© Review from Melissa
Patrick Thompson Bergen and Christie Wallace Bergen were great to work with. We
wanted to sell our occupied rental property and they went above and beyond to work
with us and our tenants. Great Experience!
Realtor.com© Review from Adam Howard
Patrick Bergen was and continues to be extremely helpful throughout our home buying experience! From our first communication all the way through the process, Patrick was quick to respond to us regardless if he knew the answer or not. He always communicated and got back to us as soon as he found the answer or the person to contact if he did not. The lender we used for our purchase was absolutely aweful and Patrick continued to work with us and the seller to keep the process moving along smoothly. We highly recommend using Patrick Bergen when you are searching for your next home or looking to sell your current home. We assure you, your experience will be a great one!
HomeSnap© review from Gina Kenyon
More Testimonials