Ridley Stallings
Sales Associate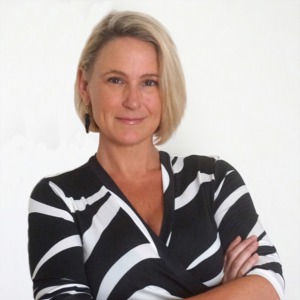 A native of Columbus, GA, Ridley followed her love of architecture, history and all things water to the alluring coastline of Savannah. She is a true creative spirit with a background that includes retail, event planning and fundraising. Her astute understanding of people, customer service and attention to detail help her match people with their perfect home. Ridley brings a fresh perspective and a new energy to the real estate world. She is akin to hard work and is fiercely dedicated to helping others accomplish their goals, whether it be to find a new home, the perfect investment or to raise money for a great cause.
Ridley is an accomplished artist who works with reclaimed materials to create wooden wall sculptures. The astute eye can spot her work all over Savannah.

When she is not helping people fall in love with Savannah or in her studio, she can be found in her backyard, usually hosting an insanely fun party full of interesting people as eclectic as her own unique style. If you stop by for a visit, you will likely be enthusiastically greeted by one of her two fur-babies, Cava and Cash.

Testimonials
Ridley Stallings was super professional and friendly. We trusted her 100% with the sale of our house. She is a wonderful agent!
Client
Ridley made (excuse the cliché) buying a home a pleasure: she was enthusiastic, incredibly helpful and supportive, always ready to clarify/provide useful advice and information, and just a great person to work with. I couldn't recommend her more highly.
Client
Ridley Stallings was a pleasure to work with throughout the entire process of searching for a house and eventually buying one. She was patient with my wife and me as we aimlessly combed through multiple properties. Apart from being friendly and very easy to work with, she was also very knowledgeable of all the areas where we were looking and the other properties for sale in those areas, which definitely lead to us seeing a wider range of houses that we had missed in our online searches through websites such as Zillow.com or Realtor.com. We have recommended her to our friends who have also looked at houses here in Savannah, and they have had the same great experience with her that we have had. We will surely use her again for our next real estate endeavor.
Realtor.com© Review from Ben M and Hayley G
We enjoyed having someone like Ridley that was always available for us, no matter the time.
Review from In-house Customer Survey
Under Contract 412 E Duffy St
Savannah, GA 31401
Under Contract 100 W Liberty Ln
Savannah, GA 31401
Under Contract 723 E Victory Dr
Savannah, GA 31405