Stephanie Wilson-Evans
Vice President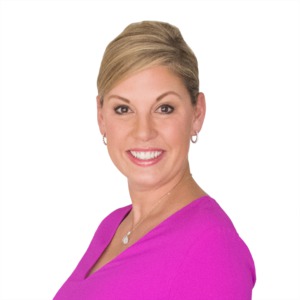 Stephanie has been at the top of the real estate industry since beginning her career in 2001. Her enthusiasm and energetic work ethic quickly catapulted her to top producer status and earned her the respect of clients and co-workers alike. Passionate, dedicated, hard working, caring and fierce are just a few of the words clients and colleagues use to describe Stephanie; traits that she will graciously tell you she is constantly trying to improve upon.
As the President & Owner of Three Oaks Realty, est 2013, Stephanie's roll as a listing & selling Broker had taken a backseat to mentoring the agents of Three Oaks by sharing her knowledge, experience and passion for the real estate industry. She was and still is fiercely proud of her team at Three Oaks and now, as Vice President of AHR & Associates, is excited about the future of real estate in Historic Savannah. 
Stephanie has been honored with many awards including 2014 Generation Next, Top 40 Under 40, 2019 Top 10 Georgia Agents for Customer Satisfaction by the American Institute of Real Estate Professionals, induction into the Marquis Who's Who in America, Certified by the National Association of Realtors for her Commitment to Excellence and a member of The Forbes Real Estate Council. She is also a previous Executive Board Member for The SAFE Shelter as well as the Chair of their 2017 Gala, which raised over $300,000 under her direction and will be part of the Komen October Big Wig campaign to raise money for breast cancer screening.
Originally from Nashville, Tennessee, Stephanie stays true to her roots, but is a Savannian through and through. She rarely sits still and in her down time she can be found checking items off of her ever-changing bucket list. She is a born do-er so nothing stays on her list for long, except maybe the elusive Blue Marlin she is still fishing for (stay tuned…). Her Zen place is on or near the water, where she loves to relax with her two Boykin Spaniels, Cotton & Baley, family & friends.
Testimonials
When making such a large decision, I knew I had to work with someone I could trust. Stephanie previewed the house for me & I put it under contract without even seeing it first! I trusted her judgement 100% & I am so glad I did! Throughout the process, Stephanie was there every step of the way. She always answered every call, text or email no matter what time of day or night it was. Her professionalism, mentorship, knowledge, honesty, and hard work ethic are much respected and appreciated. I never felt she was trying to sell me a house, but that she was there to help me make the best decision for my future. I would highly recommend Stephanie to anyone that is searching for a new home. Thanks again to Stephanie & Three Oaks Realty Company for making my home buying experience such a pleasurable one!
Zillow© Review from Carrie L
Stephanie's expertise started well before the selling of our home. She actually offered advice on home renovations and what we needed to do to get our house ready for market. She knows what buyers want more so than I so I listened to her and she knew what she was doing as our house was under contract within 2 weeks. And she helped us find our new dream home. She listened to us, knew our wants and desires in a new home and she delivered. She responded to my many many texts and emails in a timely fashion, she answered my questions before I even knew I had a question to ask. Renovating, selling and buying a house is a very stressful event in one's life. Having an agent that you can trust to guide you through the process is of utmost importance. Do yourself a favor - use Stephanie Wilson-Evans!
Zillow© Review from Mary
Steph is the bombdotcom. An incredibly thorough and professional Realtor. Did an incredible job for us, and put us in a perfect house at a great price. Always available, always dependable. 10/10!
Zillow© Review from Client
Stephanie was a true professional to work with. I have both listed properties with her and purchased as well. She is very knowledgeable and thorough. I will absolutely work with her again!
Zillow© Review from Client