Tomi Nelsen
Sales Associate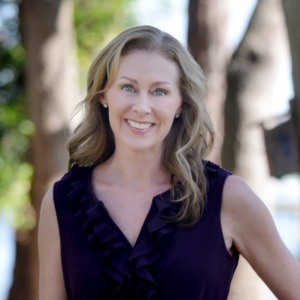 Tomi has resided in Savannah since 2004, when she and her husband, Peter, relocated from California to start their family.  Prior to their move, she had been working in Silicon Valley in Sales and Business Development for a flat panel semiconductor start-up company, Arithmos, that was eventually acquired by ST Microelectronics. Tomi continued her career with ST as Marketing Manager for the Flat Panel Division covering the U.S., Europe, and Asia. Two years of her time in this position, Tomi was relocated to Taiwan to be closer to the manufacturing business throughout Asia. She and Peter had many great adventures there, and it was during this time overseas that they started to explore other areas in the U.S. to eventually settle and start a family. Savannah was at the top of that list.​
Tomi is a native of North Dakota, but moved to California after high school where she received her Bachelors of Psychology from California State University, Long Beach. 
Tomi has spent the past several years focused on raising the couple's daughter. Meanwhile, she has been active in the Savannah community, having served on the Board of Directors for the Savannah Philharmonic as Special Events Chair, as well as on event and fundraising committees for the Telfair Museum of Art, Historic Savannah Foundation, Savannah Speech and Hearing, and all things related to her daughter's activities. She and her family have lived in the Savannah communities of Historic Downtown, Ardsley Park, and are now residents on beautiful Isle of Hope. Tomi has a passion for architecture and design, and the art of making a house a home.