Tommy Reese
Top Producer, Sales Associate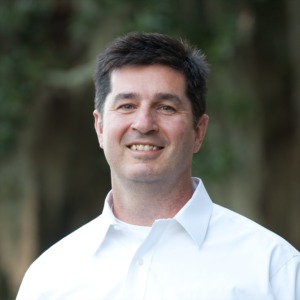 Tommy started his real estate career in 2009 as a Sales Associate with a luxury boutique real estate firm. He quickly earned Top Producer status and has remained at the top of his game ever since. He is an avid sports fan and volunteer coach. He channels that passion and skill into making sure each client's needs are met by delivering best in class service and holding himself accountable to the highest performance standards. As a third generation Savannian, he passes the test as a local, and his knowledge of the market from land, water (or the golf course) puts even the best navigation and Google search to shame.
Clients and co-workers would describe him as dedicated, responsible, knowledgeable, hardworking, and if you buy him a margarita, you might even get to hear his favorite cocktail party story (seriously, ask him).
When he is not helping clients find their dream home, you can find him on the water or anchored up at Wassaw Island with his wife and 3 sons.
Testimonials
After retiring my wife, Jackie, and I decided to move to Savannah. During lunch with one of my realtor friends I told him of our plans, and he suggested that I contact Tommy Reese. Jackie & I both had specific desires in a home and relaying these to Tommy was easy....finding them was more difficult. Tommy worked with us for 15 months before finding us the house of our dreams. Very few realtors would have been this patient. It we ever buy another house Tommy Reese will definitely be our realtor! Tommy has been extremely helpful even after we closed on the house in helping us find architects, builders, etc.to make this house our home. We highly recommend Tommy Reese to anyone looking to buy or sell a house.
Realtor.com© Review from Farris & Jackie C
Tommy was very patient and willing to help us find the right property. We looked at more than 75 homes all over Savannah. He was quick to react when we found what we wanted.
Zillow© Review from Ericah T
Tommy was great to work with when we were looking for a place on Tybee Island. He has great local knowledge, was always available to show us a property, and had great suggestions when we were contemplating different options. He was also able to give us information on how to rent the property after we had purchased it, and has had great follow up to see how it's going with our new beach place. I would highly recommend Tommy for any real estate needs in the Savannah/Tybee Island and other surrounding areas!
Zillow© Review from Lisa C
I have bought and sold several properties in the Savannah area in the last few years. Tommy Reese has been extremely professional in his approach to marketing/selling our properties and very diligent in finding and helping us negotiate the purchase of new properties.
Zillow© Review from Chris A
Tommy listed and sold our house at close-to-asking price in Ardsley Park and helped us find and buy the perfect house in historic downtown Savannah, all within a few days. Tommy took the time to understand our preferences and went the extra mile to ensure that we got the house we really wanted. He and his staff know Savannah well.
Zillow© Review from Freda
More Testimonials